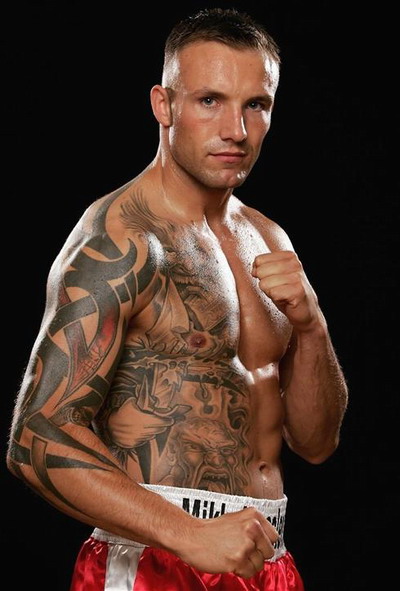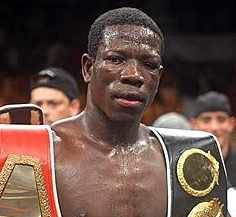 Mikkel Kessler & Edison Miranda were set to fight on May 24th on Showtime...at least until now. Mikkel Kessler's camp has pulled out of the fight for an undisclosed reason. Miranda's trainer states:

"I have no idea why he pulled out. He must be afraid to fight Miranda," Margules told ESPN.com. "We gave them everything they asked for. Showtime gave them everything they asked for."

Smells like a bitch move on Kessler's part

Story: ESPN.com
3 Responses to "Mikkel Kessler Backs Out of Miranda Fight"
Matt March 26, 2008 at 11:56 AM

There could be alot of different reasons why Kessler backed out. Maybe he's got a title shot, maybe he's got an injury, who knows? Labeling it a "bitch move" however, is not right. Standard answer from Miranda's people, though. Anyone that doesn't fight them must be afraid. Please.

I give Miranda credit for wanting to fight everyone, but the man would have gotten outclassed and stopped horrifically by Kessler.




RL March 26, 2008 at 12:32 PM

Possibly, but I still think once guys like Calzaghe & Kessler fight guys who've been in the spotlight for years like April's BHop fight, or even a Kessler vs Winky Wright fight we'll see what they're really made of. That's not to say Calzaghe & Kessler didn't have a great fight (they did), but I just don't buy into their hype until they've beaten proven fighters in the states (Pavlik, Winky, Roy Jones, etc).

But then again, except for Pavlik those guys are ancient too. Go figure




Matt March 26, 2008 at 1:27 PM

Of that list, only Pavlik is the fighter that they should be trying for. Winky is a shell of his former self, and Roy should have retired a long time ago. Pavlik, however, is the undisputed middleweight champion, a division lower than Calzaghe and Kessler. I don't see him moving up any time soon.

Personally, I think Calzaghe and Kessler proved themselves in the fight with each other. I believe that Kessler actually gained some respect even in losing. Calzaghe, unfortunately, is just that talented.(I threw up a little after typing that...I can't stand the guy)

At the ages that they are at, Joe Cal, Hopkins, Winky, and Roy are doing nothing more than looking for the last few big payouts. They aren't interested in "making history" anymore, or fighting the best guys out there. Especially considering that this is Calzaghe's first fight in the states.

I swear that I was making a point there, but I'll be damned if I can find out where it is.