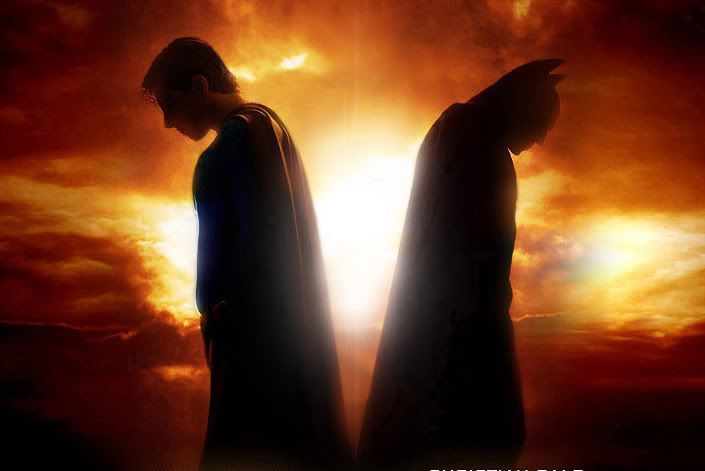 For those who saw I Am Legend this weekend are probably wondering, "WTF is up with the Batman vs Superman banner in Time Square???"

Whether or not it's a hint, it's obvious they purposely wanted the audience to see it. The ironic thing is the movie takes place in 2012 which is 3 years after the virus gets loose in NYC, which means for you mathematicians it would be 2009 when the Banner was put up.

From different articles I've read in the past 2 years, there's definitely talks of a Superman vs Batman movie looming around Warner Bros. Whether or not it'll happen soon is the question considering a new Batman movie is on the way, a Justice League movie in production, and Superman: Man of Steal in pre production.

No official news has been made, but Warner Bros did a damn good job getting people talking.
4 Responses to "Superman vs Batman???"