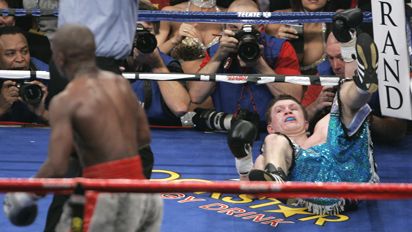 All the screaming UK fans couldn't help Hatton once he stepped in the ring Saturday Night against Floyd Mayweather as Hatton was knocked out in the 10th round by a series of left hooks.
Hatton had little success early in the fight getting in close to Floyd landing body shots against the ropes. But Floyd was too fast & too accurate as Hatton resolved to trying to throw haymakers to the body with no luck.



During the post interview both fighters agreed it was a tough fight but Floyd pushed away the topic of a possible mega fight with Miguel Cotto as he hinted retirement once again saying he's proven everything he needs to prove as a fighter and is looking into promoting (whatever...).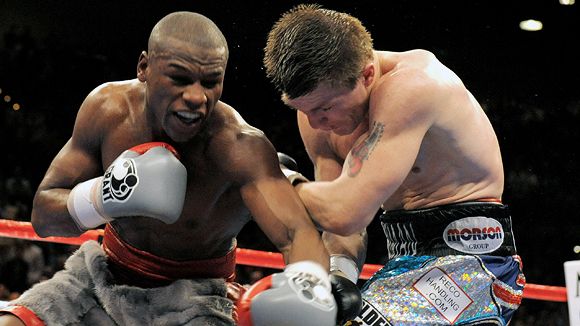 So looks like we'll have to play the waiting game once again as Miguel Cotto seems to be the popular choice by fans to be his next opponent. But it takes time to build a fight of that proportion. Holla at me come November '08.

Post Fight Footage:


Post Fight Analysis from Teddy Atlas


(via ESPN)
0 Response to "Knock Out..."